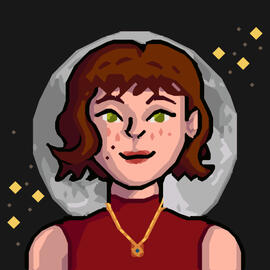 Beatrix Quinn
digital multimedia producer
greetings
and welcome, friend!

my name is beatrix (she / her). i'm a digital multimedia artist who expresses creatively through music composition and production, sound design, writing, and video editing.

i believe that at the present time in which we live, honest human connection and collaboration are vital beyond value. no matter the medium, each of my works endeavors to accomplish the same goal: to reflect human experiences with authenticity and compassion.

when i'm not at my desk, i can be found walking my cat through the neighborhood, snuggled up watching cartoons with my fiancee, or telling the local birds "i love you!"

whether it's through a wistful melody, a moving metaphor, or a perfectly timed cut: let's work together to foster new connections with each other.